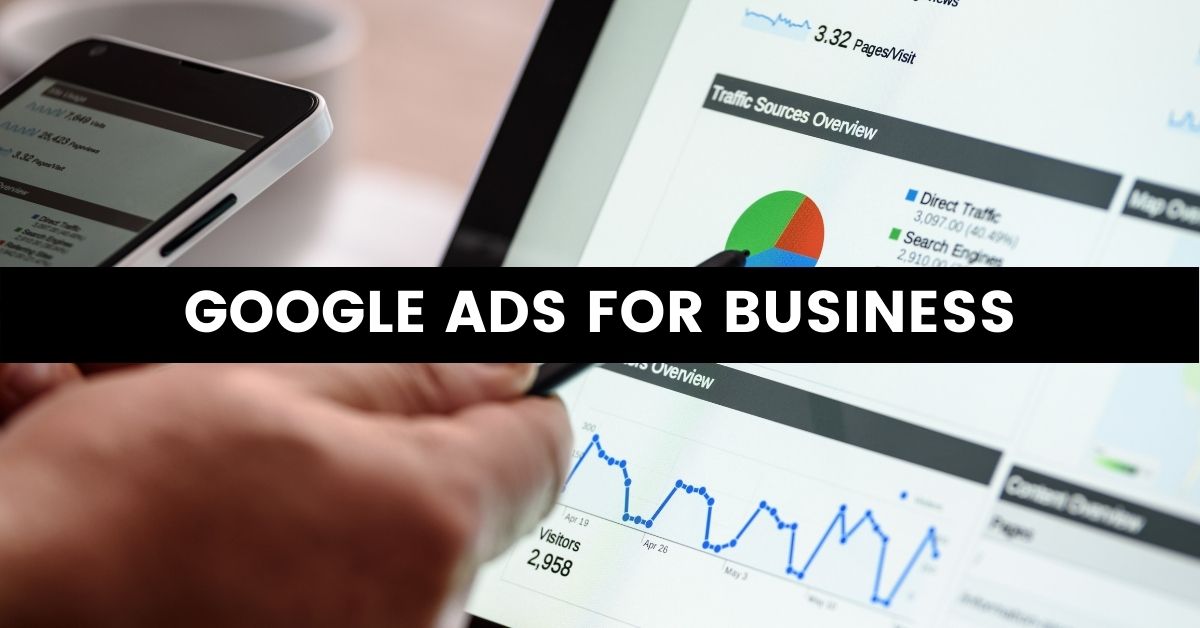 2022 Google Pay Per Click Ads Guide For Attorneys.
How to use google ads to promote your business to more clients.
Google Pay Per Click (PPC) advertising is also known as Search Engine Marketing (SEM). Which is different from Search Engine Optimization. Search Engine Optimization (SEO) is the work needed to rank organically in Google Search Engine Result Pages. Google Ads will automatically place you at the top of search engine result pages if you pay enough.
With a PPC campaign, it is possible to create simpler website pages to use as "landing pages". Landing pages are designed specifically as a sales funnel. With a landing page, you don't need to consider the "SEO rules" but it still needs to include relevant information. All the traffic to a landing page comes from PPC advertising campaigns.
Planning your budget.
Advertising with Google Ads starts with creating campaigns based on your law firm's goals.
What are your goals?

1 converted lead per day? 10 converted leads per day?

What is your plan to reach your goals?

Create effective search ad campaigns targeting highly motivated clients to email and call me.
Create video campaigns that build my brand and reputation.

What are the projects that fulfill your plans?

Hire a professional ad manager to collaborate saving time and money or
Do it myself using my time to focus on becoming an ad professional while trying to run my practice.
When you plan your goals keep in mind that you will not convert every lead. You may convert 1 in every 10 leads. Track your numbers over time and adjust your lead conversion percentage to reflect real results. You can work backward from converted leads to create a realistic budget.
I converted 1 lead out of 10.
I need 100 leads to convert 10 active clients.
I need my most effective ads displayed 5000 times for 100 leads.
There is a search volume for these relevant keywords to display my ads 5000 times without wasting my budget.
What's the cost of my budget?
Plan your goals with a 10% conversion goal in mind.
If I receive 10 leads I will likely convert 1 lead into a client.
Google ads are based on an auction system and influencing factors include:
Competition (what they are willing to bid)
Relevance score (quality of website landing pages)
Google's entire business hinges on its reputation to provide the correct information relevant to a searcher's intent. Searchers expect ads to lead them to find high-quality content.
That's why you need high-quality landing pages. Landing Pages are the pages on your website that searchers land on after they click through from your ad.
Google will scan the landing pages on your website. based on your website's content they will assign your landing page a relevancy score. Based on that relevance score you will pay more or less for each click.
Once the searcher clicks through to your landing page you will need a way to convert that visit to either an email lead or phone call lead.
Here is a summary of what you will need for a high-quality effective Google ad campaign.
Ad campaigns that are specific to goals tied to practice areas.
Keyword research (including negative keywords). Finding high search volume with low competition long-tail keywords.
Targeted keyword ad groups.
Geo-location targeting. Local business and the area you serve.
Location Extension. Law firm business address attached to the bottom of the ad. This also allows you to advertise on Google Maps.
Phone number extension. Law firm business phone number attached to your ads lets clients call you directly from Google Search Result Pages.
Ad copy is the text making up the ads.
Ad schedule. Day and times ads will run. You can schedule your ads to run on days and hours your office is open.
Landing pages on your website. When the searcher clicks your ad this is your website page they will visit.
Conversion methods on your website. Call To Actions are buttons that encourage website visitors to contact your law firm through email forms or phone calls.
Understanding Click-Through rates, Quality Score, and Conversion Rates.
You see these ads at the top and bottom of Google Search Result Pages. Ads are also displayed on Google's network of Ad Sense websites.
Google Ad Sense ads are displayed on over 11.1 million websites according to the Google Ad-sense Wikipedia page.
YouTube has started to include text-based search ads within their search result pages as of May 2020.
Video Ads are commonly displayed before, during, and after videos on YouTube.
Video ads can also be included in videos embedded on websites such as popular news websites.
The default setting for Google Ad Campaigns. This setting assumes the user is a novice. This campaign is best for those who don't have much time or experience.
Smart campaigns simplify the process but let you have little customization on your ad campaigns. Smart campaigns might work for small niche businesses with little to no competition.
For law firms that have lots of competitors, less customization leads to budget waste and little to no return on investment.
Each campaign will have its own ad groups.
Help you organize your ads by a shared target.
We use ad groups to focus on each separate practice areas for lawyers.
Ad copy itself will make all the difference in a searchers' choice to click to call or click to visit your website. Unfortunately, Google gives you very little room to write great ad copy. On many search results page, you will be competing with 9 other ads and 10 or more organic listings. The good news is creativity is often born from limitations. Below I will discuss what separates average copy that produces little results with great ad copy that skyrockets click-through, conversion rate, and return on investment.
Great ad copy achieves:
Ad relevancy to the search.
The more your ad matches the searchers' intent the better chance you have of receiving their click. For example, if a searcher's keyword is "Arson". The ad with "Arson Lawyer" in the headline will do better than a generic ad with "Criminal Defense".
Establishing a Unique Value Proposition.
In a competitive industry like law firms, you will need a way to set yourself apart from competitors. Your experience and specialized training can be a great way to stand out as more competent.
Using the title case and proper punctuation.
Title Case Helps Your Ads Stand Out. In your headlines capitalizing the first letter helps grab attention.
Click-Through Rate
When you follow the advice above you will see your Click Through rates soar. A Click Through rate is the percentage of people that see your ad and decide to click on it to either call or visit your website. The better the overall ad experience the higher your click-through rate will increase.
Quality Score
The more relevant your landing page and ad are to the searcher's keywords the higher your quality score. Since this quality score reflects on a better user experience Google will lower the cost per click. If the quality score is lower the per-click cost will rise.
Conversion Rate
When the searcher clicks the ad and completes the cycle by filling out an email form or calling your law firm you just converted a click into a lead. Your conversion rate is the percentage of people who convert from a click into a lead.
Anatomy of the ad template provided by Google:
Final URL (landing page)
(3) Headlines - up to 30 characters each
Display path - How your landing page URL will be displayed in the ad
(2) Descriptions - 90 characters each
URL options - specific tracking code for analytics purposes.
Extensions are additional pieces of information added to expand your ads.
Extensions can include your business phone number (icon click to call), address, additional website links, and call outs that highlight your services.
Landing Pages
on your website
Landing pages are your website pages that searchers visit when clicking an ad.
Video Ads
/ YouTube Ad types
YouTube ads are often shown before, during, or after videos on YouTube videos. Ads will appear in YouTube search results and in recommended video lists. YouTube Ads are a great value and usually cost very little per view. A view is 30 seconds (or the full ad if its less than 30 seconds) of someone watching the ad. That means if someone skips the video ad after 5 seconds but before 30 seconds you don't pay when using CPV (Cost Per View) ads.
YouTube ad formats include:
Skippable in-stream ads
Use skippable in-stream ads when you have video content you'd like to promote before, during, or after other videos on YouTube and across websites and apps running on Google video partners.
Non-skippable in-stream ads
Use non-skippable in-stream ads when you have video content you'd like to promote before, during, or after other videos on YouTube and across websites and apps running on Google video partners and you want viewers to see the entire message without skipping your video.
Video discovery ads
Use video discovery ads to promote video content in places of discovery, including next to related YouTube videos, as part of a YouTube search result, or on the YouTube mobile homepage.
Bumper ads
Use bumper ads when you want to reach viewers broadly with a short, memorable message.
Videos must be 6 seconds or shorter. Viewers can't skip your ad.
A view of your bumper ad won't increment the video's YouTube view count.
Bumper ads use target CPM (cost-per-thousand impressions) bidding. Your pay each time your ad is shown 1,000 times.
Bumper ads often work well when they run along with TrueView ads.

 

Learn more about TrueView video ad formats. The short format can be especially effective on mobile, when people are often watching videos on the go.
Outstream ads
Use outstream ads when you want to expand the reach of your video ads on mobile, helping you reach more customers.
Masthead ads
Use this format when you want to drive awareness for a new product or service or reach a massive audience in a short period of time (for example, a sales event).
Masthead ads are only available on a reservation basis through a Google sales representative. 
---
Targeting Your YouTube Ads
The Landing Pages in Google ads show which of your website pages have been visited from your ads.
In this area, Google provides information about landing pages including:
Mobile Speed Score

According to Google, 53% of visitors will leave your website if it takes longer than 3 seconds to load the website page. Mobile Speed Score will alert you to which pages may need speed optimization.

Mobile-Friendly Click Rate

The percentage of mobile clicks that go to a mobile-friendly page, as defined by Google's Mobile-Friendly Test.

Clicks

How many clicks from ads to each landing page.

Impressions

How many times ads connected to each landing page were shown.

Click-Through Rate

The percentage of how many times an ad was shown compared to how many times they were clicked on.

Average Cost Per Click

The average amount you pay per click.

Total Cost

The total cost for all impressions and clicks by ads connected to landing page.
Search Keywords
The keywords you select that you want your ads to show up for. To create a more efficient ad campaign you most likely want to find long-tail keywords to use.
Long-tail Keywords
Long-tail keywords are phrases that are relevant to your ads. Keywords like "Lawyer" or "Family Law" will have extremely high competition resulting in high per click cost. A Long-tail keyword example is "no-fault uncontested divorce attorney". Long-tail keywords are the product of high volumes of Google searches and a near unlimited way to search for similar phrases. With keyword research, you can find Long-tail keyword phrases that have high search volume but low bid competition.
If you don't have much experience with Long-tail keywords you will waste a lot of money with irrelevant searches displaying your ads. You don't want to display your ads to the wrong searchers or a searcher that is not in the deciding phase of their buyer journey.
If you use broad keywords such as "family law attorney" your ads will show for searches such as "How much does a family law attorney make?" or "How do I become a family law attorney?" and what seems like an infinite amount of wasteful searches. Long-tail keywords will help you avoid wasting money but not completely. You will also need to include Negative Keywords in your ad campaigns. I explain the Negative Keywords below.
Negative Keywords
The keywords that you do not want your ads to show for. For example, as a criminal defense lawyer, you probably would not want your ad to show for the search "How much does a criminal lawyer make". You can add this phrase and surround it in square brackets. Square brackets around a phrase mean an exact phrase in Google ads.
Display / Video Keywords
On YouTube video ad campaigns you have different options for ad placements. You can choose to run your ad on specific YouTube channels and/or specific videos.
If you need help with your law firm marketing.
Contact me with the form below.