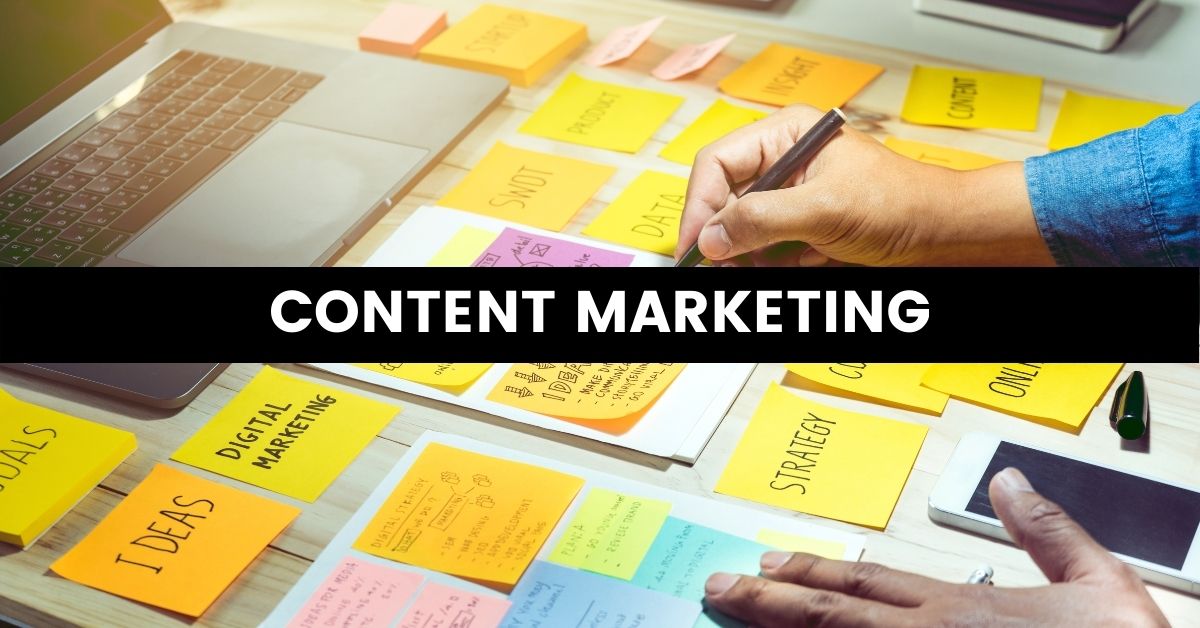 How To Use Content Marketing for Lawyers To Get More Client Leads From Google.
Content is material available on the internet. Effective content created by law firms are typically "top of funnel" material. Top of funnel content is created to help law firm website visitors solve their problems. By providing helpful information to the public the law firm hopes search engines will place them at the top of search engine result pages. In exchange for helpful information the law firm hopes website visitors will recognize their need for a lawyer and contact that law firm.
Practice Areas 

To compete do a simple Google search. Check out the high ranking pages. That's where the bar has been set. Now, you have to create better more in-depth content than that.

Supporting Topics To Practice Areas

These are subtopics to your main practice areas. They will be less written about meaning fewer competitors. That gives you a chance to rank high, fast, with less effort.

Blog Posts

Time-based articles are about specific events.

Images

A photo is worth a thousand words. These scroll stoppers are powerful but need optimized.

Podcast

Long-form content that is versatile and powerful for reputation building. If you are not ready to make a big time commitment to building your own it is better to be a guest on a podcast with a large following.

Videos

You can make "homemade" or "professional" videos. Keep in mind when creating videos "homemade" are seen as authentic so be sure the subject matter builds authority. Professional is seen as to have authority so be sure the delivery makes you authentic.

Livestreams

Can be created through YouTube Studio. It's best to have a large following when you make these videos. This gives you a chance to interact with your audience in real-time while you stay in focus and in control.

Slide Shares - Caraousals

Slide shares or Caraousals are very effective on Instagram. A series of 5-10 photos that tell a story can drive engagement.

Infographics

Can present a lot of information in a small package. These are great for adding to your pages to get visitors to spend more time on your website pages.

Social Media Posts

Best for attorneys used as a community building for referrals. Keep your law firm top of mind with your raving fans.

Ebooks

Ebooks can go in-depth on a topic. They also build authority when you are called a "published" author. Even if it's self-published it still matters.

Case Studies

Case studies are unique and prove your experience in real-life situations. This is content that can not be duplicated by your competitors. This also builds authority with website visitors.

PDF

PDF's are usually provided from outside sources where you are published. Being published in Bar newsletters can build authority when placed on your website.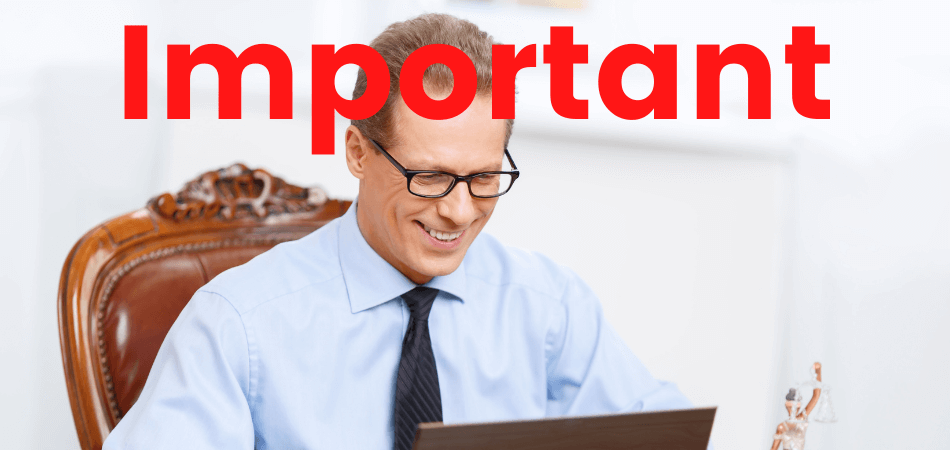 Why is Content Marketing important?
Content marketing is the creation and dissemination of content (see types above) for the purpose of online lead generation and conversion.
Content is the cornerstone of any online marketing strategy.
Content is built to capture the attention and educate your law firms' potential clients. If the clients can thoroughly educate themselves on the problems they have. They will naturally feel your law firm has the expertise, trustworthiness, and authority to help them solve their legal problems.
Content marketing allows a potential client to research what they want when they want, and feel comfortable with reaching out to your law firm when they are ready.
To keep it simple, if you do not have high-quality in-depth content about your practice areas your competition will. If 80% of clients look for a lawyer how will the client even know you exist without content?
The Content Cycle is as following
Create. - I have a few tips on creating content quickly.

Using Google Docs.
Using Zoom Video Conference

Optimize.

Optimize your images and media.

Publish.
Promote.
Measure / Analytics.
Link to and from credible sources.
Post to social media.
Repeat.
Traditional marketing such as TV and Radio is considered disruption marketing. Disruption marketing is disrupting a client during a time they are wanting to be entertained. Disruption marketing is largely irrelevant due to no previous intent. It requires reaching out to large numbers of irrelevant consumers in hopes that just a few might need your services. It also requires the consumer to go out of their way to look up or write down your contact information at that very moment.
Content marketing is built for a searcher who intends to seek out your service. Content marketing done properly builds an organic space on the internet and is strategically placed based on search intent. Good content should educate and answer simple to advance questions that the searcher may have. It should educate the searcher on the entire process and outline the laws and consequences of their legal issues.
Great content and strategy will be rewarded with higher rankings on search engine result pages.
With a great content marketing strategy, you can be placed in front of your ideal client at the exact time they are most interested in your services.
The content marketing strategy should be based on your ideal client and the needs they have. Your content should be informative and educational. Great content is all about helping clients take a step by step journey ending in contact with your law firm.
With great content, you build expertise, authoritativeness, and trustworthiness. This is exceptionally valuable to Google and they will reward your business with high organic rankings for relevant searches.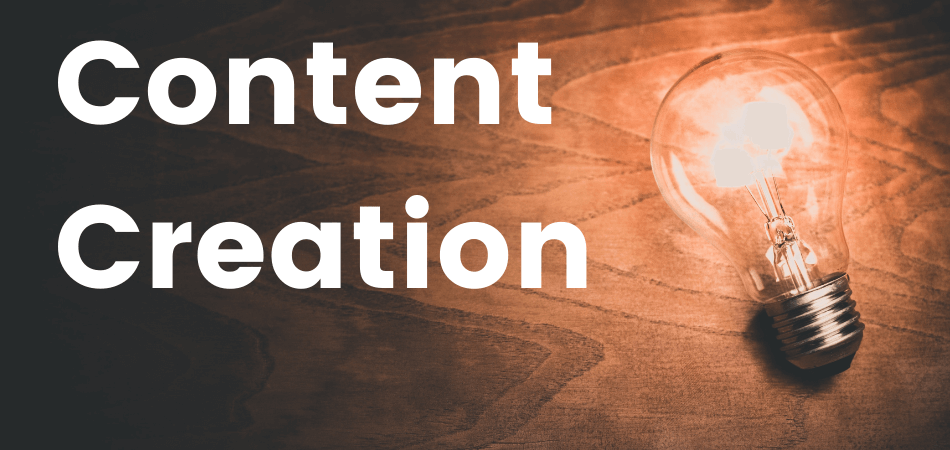 Content Creation For Your Website
Website design is very important. You want to display professionalism and expertise by design.
Website design is very important and represents your law firm's reputation.
Website design is important but high quality copy and content makes the money.
When we create content for a law firm's website we use this process.
Find the topic.
Create a plan.
Write an article.
Optimize the article for SEO.
Analyze mentions.
Measure the impact.
Revise and improve the article
When we write content for a law firm we begin with the core pages.
Home page (main landing page)
Attorney(s) Bio
Contact Page
Main Practice Areas (Broad topics you want to focus on)
Focused Practice Areas (Secondary topics that focus on specific subjects covered by main topics)
City Pages (Each office location should have its own city page with contact information)
Blog Pages (Events or topics that supplement main pages but attached to a certain time or place)
The top 1/3 (top of the fold) of your home page should clearly display a variety of elements all in one look.
Law firm name and logo
Contact information including phone and address
Main Navigation Menu
Photos of lawyers at the firm
A familiar view such as your city skyline in the background.
An alternative could be a hero header image that firmly establishes brand identity.
All elements should be properly designed for mobile with proper spacing, especially clickable elements.
Content on your website is the main factor that determines where you rank on search engine page results.
Google will crawl your website and index your website pages. Then the algorithm will decide where your website will be ranked in search engine page results.
There are hundreds of ranking signals used by Google. Google uses signals to determine where and how to rank a law firm on Search Engine Page Results.
Google categorizes law firms as local businesses. This gives you more options when marketing your law firm.
This allows law firms to be ranked in
Local review platforms (Yelp, Birdseye, etc.)
Social Networks business pages
Local directory websites
If you need help with your law firm marketing.
Contact me with the form below.