Do not fall for they hype. Paying large uninterested corporations that represent every one else in you area does not work. I do not require long term contracts. If you are not satisfied you can cancel at any time with 30 days notice. My one and only goal is that we become successful together. I do not believe in mass numbers that make me rich off churn and burn like some other large companies.
96% of people use a search engine when seeking legal advice. Google has stated user experience is why they rank websites high on search engine result pages. If you want more leads, calls, and emails you need professional website design, content marketing, and search optimization from someone with experience on what works. I help you create a marketing and advertising strategy that takes fulfills your law firms goals.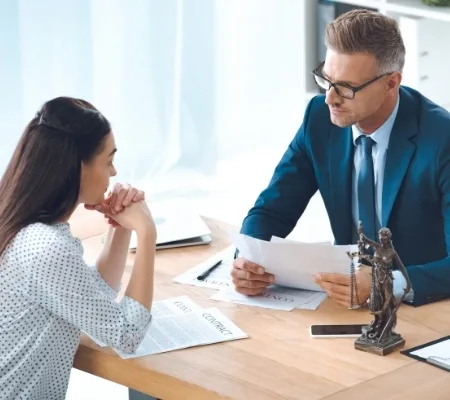 I've built hundreds of law firm websites and spent over 10,000 hours learning what ranks them #1 on Google Search. My average client retention is over 3 years. My main goal is increasing client leads through phone calls, direct messages and email fill forms.
If you need online marketing or a new law firm website contact me.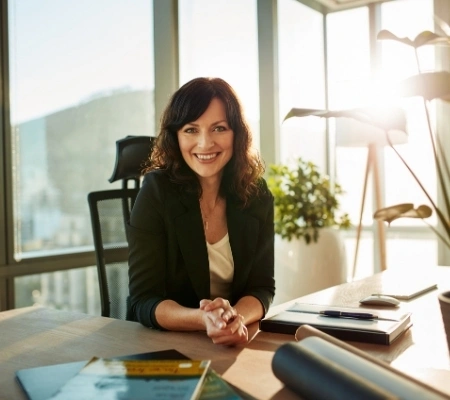 Do you need more of the cases you want? I can help you create a marketing and advertising strategy that reaches your goals. I implement marketing strategy on your behalf to take your law firm to the top of search engine result pages.
There are many ways to engage with prospective clients including Facebook messenger, direct message, text message from Google My Business, email form fills on your website and phone calls. I build all those options in the website and outside on other assets for you so you can get more of the cases you want.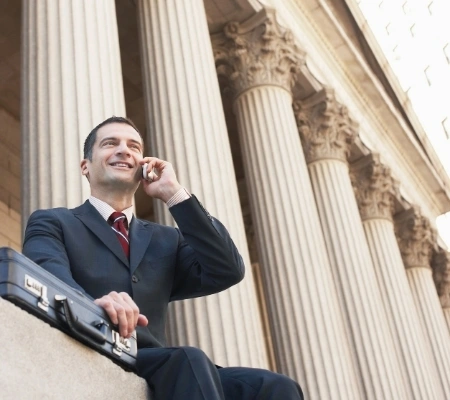 Online marketing and advertising strategies need to end with one goal in mind. Connecting you to clients that don't waste your time.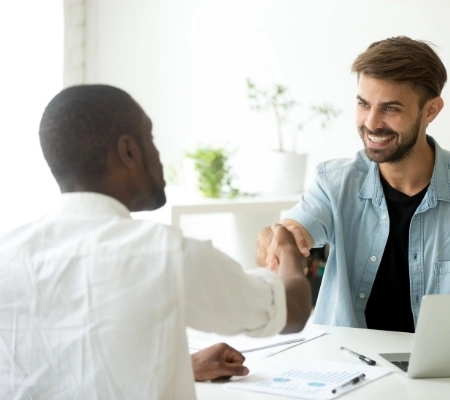 "I just wanted to say thank you — and also point out — look how far we've come together! I look at our website and cannot believe how fortunate I am to have you by my side.
You've been an angel on my shoulder these past five years. No one can appreciate you more than I do.
I love the artistic excellence that you have used to craft the best website in the world. It's a major source of pride in my life to look at how many cool things you've implemented over the years.
I'm indebted to you forever."
Thanks again,
-GW
"Highly recommend. Fantastic guy, great at his job. I hired somebody before and for weeks if not months the job was not getting done.
Chris got a full website done with lots of potential to grow for optimization in around a week.
He is a great communicator and understands what your business needs.
Check out his work here: KruppLawFirm.com"
-Ryan Krupp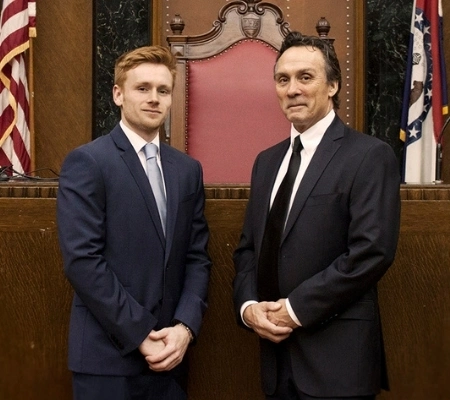 My first job in online marketing was in 2013. I was a salesman for the company with the responsibility of onboarding new companies.
I was responsible for meeting face to face with local business owners. We would create a plan for their marketing and sales strategy. I would then utilize online marketing to achieve their goals.
While at this job I studied search engine optimization and started my own business in 2014.
I didn't initially set out to exclusively assist attorneys. My first client Greg Watt is a criminal defense attorney in Kansas City, Missouri. I quickly realized to offer the best service I would have to understand not only online marketing but my client's business as well. I decided I would focus solely on helping good attorneys become great.
Over the years I have turned down almost every job offer outside the legal industry. If I am going to do the best I can do I have to stay within my circle of competence. For the past 10 years, I have worked exclusively for lawyers creating online marketing strategies that turn google searches and social media posts into new clients.
Are Google ads or Facebook ads best for law firms?
In my experience, Google ads outperform Facebook ads for lawyers.
Google ads typically cost more per click than Facebook ads. Google ads are more effective mostly due to the fact people are searching for keywords you choose to target.
Facebook ads show up randomly in people's Facebook news feed. People will scroll past the ad quickly or give little attention to the ad. On Facebook people are not looking for your service.
The best strategy would be to combine Google ads and Facebook ads.
The optimal way to do that is to run Google ads to people looking for a lawyer now.
You would then Re-Target with Facebook ads all the people who visited your website. Lawyers would do this so they can remind already interested people who visited their website but for whatever reason decided not to contact you at that time.
The pros of Google ads are they targeted to people searching for your specific service. The cons are the high cost of clicks with no guarantee.
The pros of Facebook ads are they are cheap with a big audience but they are not targeted to highly motivated people.
Combine the two though and you have a high converting ad campaign.
If you want to learn more about Google ads check out our guide.
Do law firms need SEO services?
This depends on a few things:
How many competitors do you have in your service area?

If you service a very small rural area with less than 6 competitors it won't be too hard for you to show up in Google search results. The reason I say 6 is that no matter where you are located law firms will have to compete with large national companies such as FindLaw, Justia, Super Lawyers, and others.

Do you want clients to find your law firm online?

If you don't need new client leads from online marketing then you don't need SEO. You can set up a Google My Business listing for free. Google My Business listing integrates with Google Maps. Your listing will give clients Name, Address, Phone Number, and more information when they search Google for your law firm by name. Every business should at least make it easy for clients to find their physical address and contact info.

Do you mind spending search ads money forever?

If you don't mind spending money on ads that are probably performing less than sub-optimal you don't need SEO. Keep in mind ad costs are ballooning due to the pandemic. And the fact that ads are bought on an auction-based system means every click could dramatically rise in cost if your competitors start bidding them up.
What is the best online marketing strategy for an attorney?
From my experience, the best online marketing strategy for a lawyer depends on your type of services.
In general, all law firms can benefit from a mix of online marketing efforts.
Including
A website with optimized content for long term evergreen SEO.
Facebook business page to keep in touch with your "Power Base" for referrals.
Google Ads to target highly relevant keywords that will drive conversions.
YouTube page with optimized video content.
Those are the "must-have" basics for an effective online marketing strategy.
Is pay per click advertising worth while for lawyers?
If you are relying on the internet for client leads and have a new website you will need a Pay Per Click advertising campaign.
A new website with content and user experience better than their competitors will take 6 months to 1 year to rank consistently in Google search result pages enough to bring in consistent client leads.
Google is in no rush to put new websites at the top of search result pages. Google's reputation is based on the quality of the brands they return at the top of search results so they don't take any risks on the possible fly by night companies.
Google Ads can put on top of the search results almost immediately. If you pay enough you can buy your way to the top of relevant searches. If the searcher clicks through your ad and your website is highly relevant with a great conversion strategy you can create a high ROI in a short time.
Warning: If you don't have an optimized ad campaign and website you can burn a lot of cash quickly with very little results.
If you want to learn more about Google Ads check out our guide.
How much does SEO typically cost for a small law firm?
From what I've seen SEO services cost anywhere from $500 to $6500+ for an individual lawyer that has hung their own shingle.
When you hire an SEO service be sure to do your homework. Unfortunately, there is no barrier to entry when starting an SEO company. This allows a lot of people with little to no experience try and sell you on a service they can't really provide.
Another thing to avoid is the very expensive companies that want to work for every lawyer in town for an exorbitant price.
What is your budget?
What are your expectations?


How much does SEO typically cost for a small law firm?
Search Engine Marketing is also known as Pay Per Click Ads or
Google Ads
.