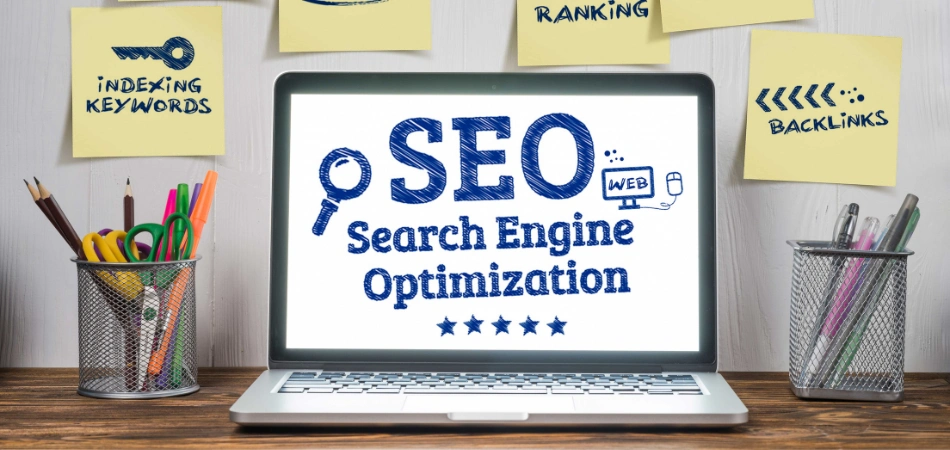 2022 Guide to Law Firm SEO.

---
How To Do SEO for Your Law Firms Website?
On this page, I will show you an in-depth look at website on-page SEO. Use this information if you want your law firm website to rank higher on search engine result pages in the organic listings.
Some of the topics that I discuss on this page include:
How to build your law firm's website to dominate Google Search Engine Results.
Easy understanding of website technical factors for high performance.
Creating "evergreen content" that provides the best use experience year after year.
How to structure website content for users and search engines.
How to build links to and from your website that boost your website search engine rankings.
Optimizing local business directory listings and citations to manage an online reputation.
How to use free tools provided by Google to understand an advanced SEO strategy.
Page Content
Setting up the Website
Summarizing the Website in Search Results
On Page Content
User Experience Factors
Great SEO Can Bring Success in These 3 Google Search Engine Result Areas.
Each section is uncovered in great detail on this page. The three sections affected by SEO on Google Search Result Pages:
SEO does not affect the ads sections that typically show on the very top and bottom of search engine page results.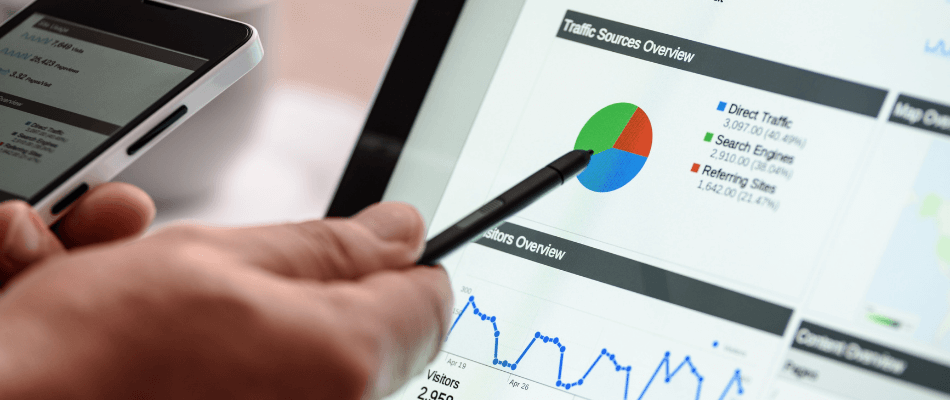 How the Google Search Engine Ranks Your Website.
Search engines crawl the internet by following links from website to website. This process is at the heart of Google's algorithm. PageRank was created by the original founders of Google Larry Page and Sergey Brin.
That's why high-quality links will boost the reputation of your website.
The more links from high-quality websites with good reputations that lead web crawlers back to your website the higher your own law firm website page rank will be.
Search crawlers also follow internal links on your webpage to webpage.
Search engines index website pages for placement in search engine result pages. You have the option of submitting your new website pages to Google Search Console for quicker indexing. An indexed page does not guarantee high rankings in organic search placements.
Search engine algorithms consider hundreds of factors when ranking your website. The factors with the most weight include user experience, content quality and depth, quality backlinks, relevancy to the search, and brand recognition when ranking your law firm in organic search result pages.
Out of 200+ Ranking Factors These Matter Most.
The foundation of Search Engine Optimization (we will refer to this as SEO from here on) is your website.
The goal of SEO is to establish your brand identity, manage your business reputation, and receive new customer leads online. All of this is a byproduct of ranking high in Google search result pages for searches relevant to your practice areas.
They are two main topics for SEO:
All the effort put directly into your website with the intent to rank higher organically on Google Search Engine Result Pages.
is all the effort anywhere else other than your website with the intent to rank your website higher in Google search engine result pages.
The upside to SEO is that you can receive results year after year without directly paying Google Per Click.
The downside is that SEO takes more time to build and see results than a Pay Per Click ad campaign.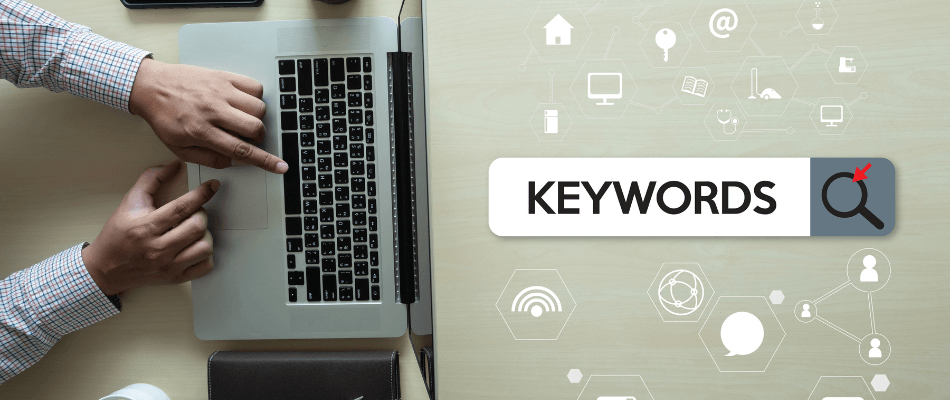 Law Firm Website SEO Ranking Factors - Technical and Content SEO
The goal when creating a website is to be found on Search Engine Result Pages by providing a great user experience.
Law firm websites that provide a great user experience accomplish many things quickly and efficiently.
We can break down a great user experience as:
Fast loading pages.

Not having to wait for more than 3 seconds.

Easy to navigate.

Accessing any page with less than two clicks.

Professional design that fits all size screens including desktop, tablet, and mobile devices.
Authentic brand & personality of the law firm including logos, color palette, and design.
Practice area content that matches searcher intent and provides in-depth accurate information.
Images, video, and audio elements that load quickly.
Social Profiles that have client reviews on 3rd party sites such as Google My Business and Facebook.
Variety of ways to contact the law firm including email, phone, business address, and access to personal attorney bios.
Back-end code (Schema Mark Up) that communicates to search engines the purpose of text and media.
Keep in mind many clients are visiting your law firm's website for the first time. A well-developed website is easy to navigate for a first-time visitor.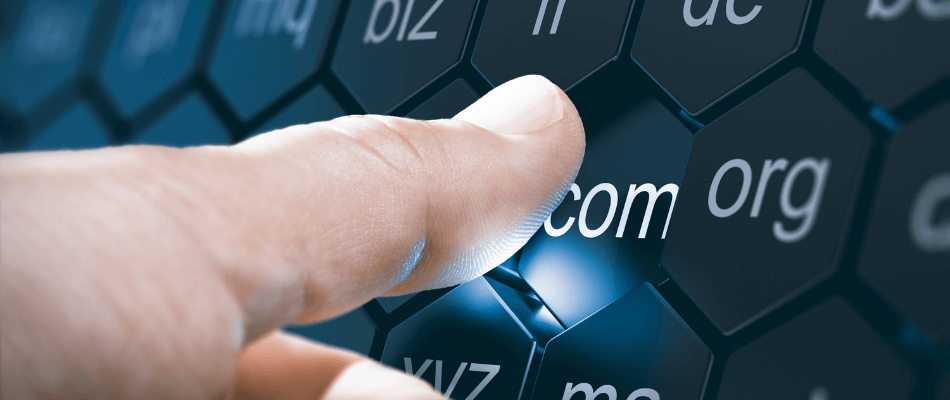 Domain Names - Your Law Firms Website Name That Will Begin Your Journey to Success.
The domain name is your website name. Traditional domain names include .com, .net, .org. New domain names (More than 61 GTLDs focused on business now available)  including .law, .lawyer
As of now, my recommendation is to stay with the traditional domains.
.com is still the most popular domain name in Google Search Result Pages by far. For SEO purposes I can not recommend new GTLDs over .com
If you need a domain name the best AI name generator I have found is at https://instantdomainsearch.com/
The above website will create lists of possible available website names from the keywords you add to its search bar.
Credible places to purchase domains I have experience with include:
It is a great idea to purchase your domain and hosting from the same provider.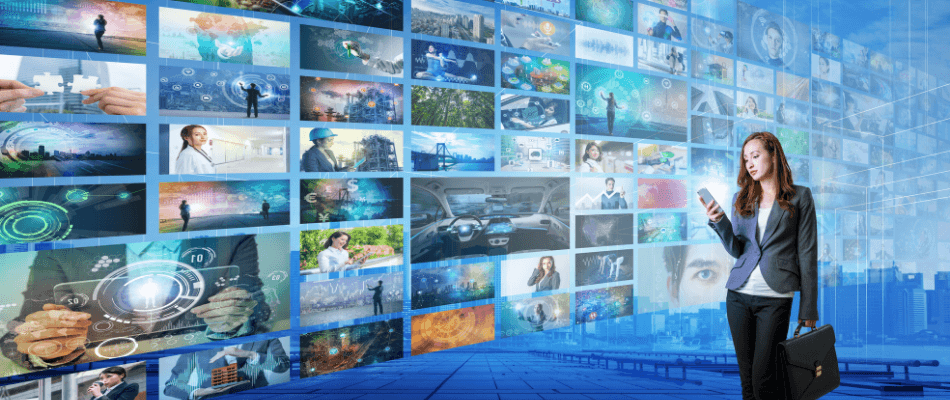 Website hosting that provides speed and edge over competitors.
A hosting provider provides space on their server for your law firm's website to store its files. When someone visits your website they are downloading files to their web browser. The browser then interprets the files to show your law firm's website to the visitor.
Quality hosting providers will offer fast dedicated servers that have 99.9% uptime. If the server is slow your website will be slow. If the server is down your website will be down. This is why it is very important when you choose a reliable website hosting service.
I have had great experiences with these hosting providers.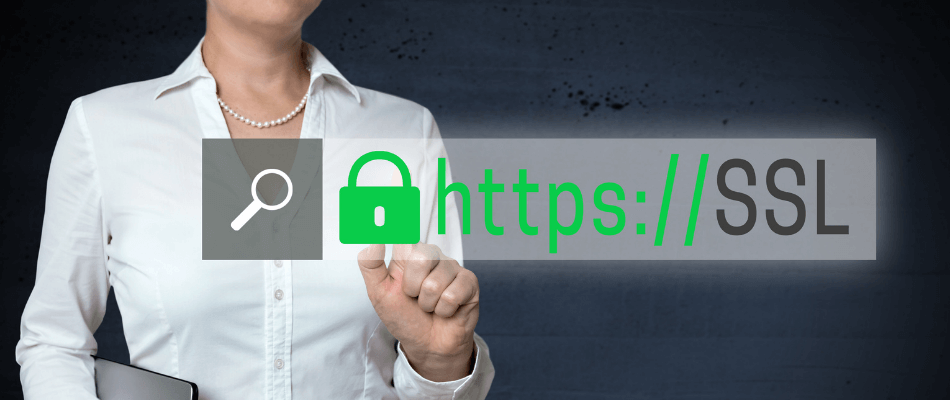 Website Security - Keeping your clients information confidential over the web.
When we build a professional website we always assign an SSL certificate. This can be verified in the browser address bar displaying a lock icon and HTTPS replacing the typical HTTP preceding a law firms domain name.
SSL certificate stands for "Secure Sockets Layer." SSL is a secure protocol developed for sending information securely over the Internet.
We use this to secure personal information including information clients send your law firm through email forms.
Google has stated this a search ranking factor.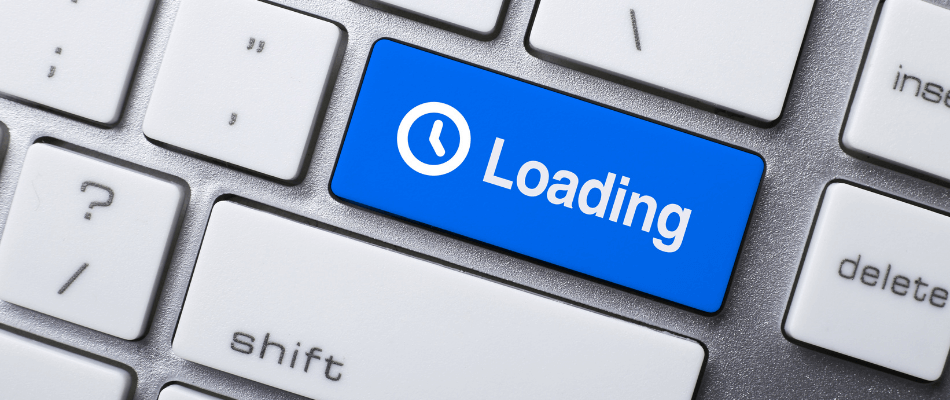 Page Load Speed - Increase New Client Lead Conversions With Lightning Quick Websites.
Website page load is speed is the amount of time it takes for your website to become functional when a searcher visits your law firms website.
Each page is crawled by a Google bot that times website page load speed.
If your website pages are too slow when loading Google considers that bad user experience.
Your page is considered slower than desirable if it takes longer than 3 seconds to load your website page.
Your law firms website page and all its elements need to be fully usable as close to 3 seconds as possible.
Elements include:
Code
Text
Links
Media
Images
Some of the things that slow down a website include:
Images with larger than necessary dimensions or file sizes.
Javascript loading out of order.
Elements being called from another website such as embedded Google Maps and embedded YouTube videos.
Slow servers where your website files are hosted.
WordPress plugin scripts that add time.
Sliders with large images.
Ubermenu with lots of functionality.
Websites that compress image file size without loss of quality (for PNG files):
WordPress plugins that are able to optimize page load speed include:
Tools that test your website page loading speed: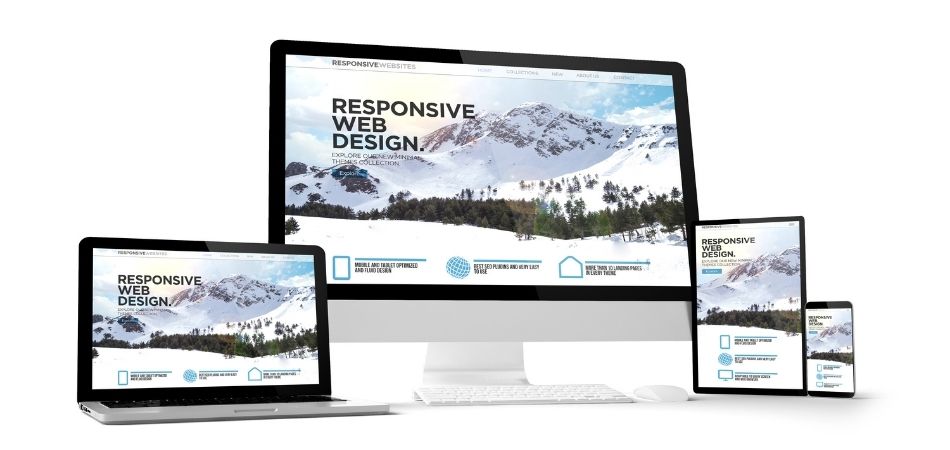 Responsive Website Design - The Preferred Mobile User Experience That Gets More Leads.
Desktop and mobile visits to law firm websites are about 50/50 at the moment. Pre Covid-19 website visits were trending to be majority from mobile. Post Covid-19 the trend is moving back toward bigger screens.
My 2021 prediction and beyond:
What was once thought to become a mobile dominated internet will move back toward majority bigger and bigger screens. It's possible law firm website visits will come from television size (48 inch) or even larger.
Why it matters: Your website design will depend on where the majority of your visits come from.
The industry standard has become Responsive Design.
Responsive design means side by side columns on a desktop will stack one on top of the other when being viewed by a mobile device.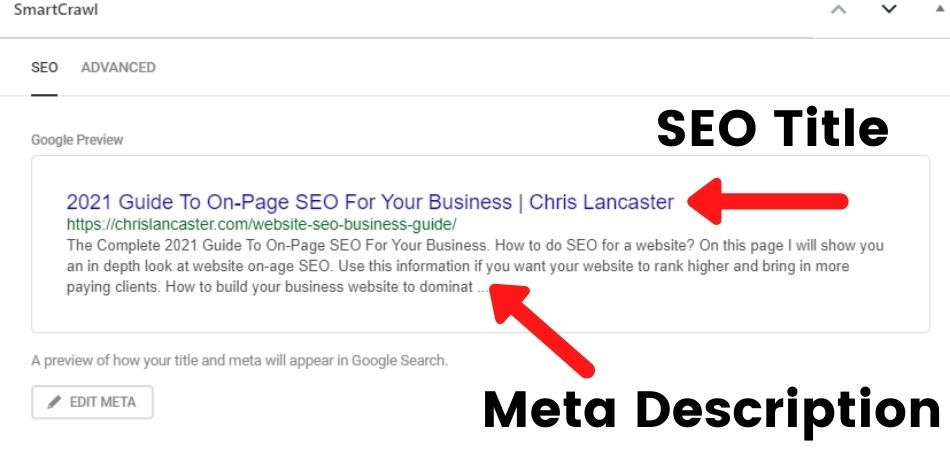 The SEO title of the page is very important. It is displayed on Google search result pages as a link back to your law firm's website. It will be the deciding factor if a searcher decides to click and visit your website or your direct competitor.
It is the main topic of the page. That said it is not the same as the Main Heading of the page. The trick is to say the same thing in two different ways.
One way in the SEO title that will get searchers to commit to a click on search engine result pages.
The other is the main topic and that needs to get searchers interested in staying on your website page once there.
The title should be 55-65 characters long to fit on the allocated space by Google search result pages.
Tips for writing an optimized title tag:
55-65 Characters
Describe the page content that makes searchers want to click.
Use target keywords you want to rank for in search.
Write unique titles that do not duplicate other page titles.
Use emotion.
Meta Description - How to increase your clicks in search engine result pages.
The meta description is a snippet of text that explains the context of the page.
This will be displayed under the title of the page when shown in Google search result pages.
Sometimes Google will replace the meta description with more relevant information on the page to the specific search.
To write a meta description you need an SEO plugin.
Some of the best SEO plugins include
Keep in mind when you write a meta description it can be any length. Google search result pages truncates snippets to 155–160 characters.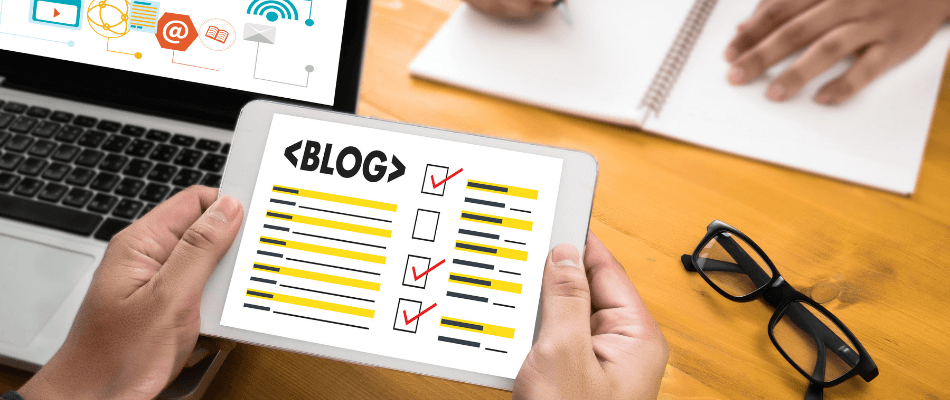 Word Count- Long form content gets 33% more clicks in search engine result pages.
Word count is the length of content on your website pages.
Word count matters when you have competition ranking higher for your practice areas. In order to outrank your competition, you will need to provide higher quality, more in-depth content.
A competitor website page ranking #1 in search result pages that is 3,000 words long sets the bar. You will need to create a page with more extensive content to outrank them.
Keep in mind. This is just one search ranking factor out of many but it is very important.
Consider this from Google's perspective. if you have two websites equal in all ways but one has a page providing twice the content. The only logical choice is to rank the website with more in-depth content higher on search result pages.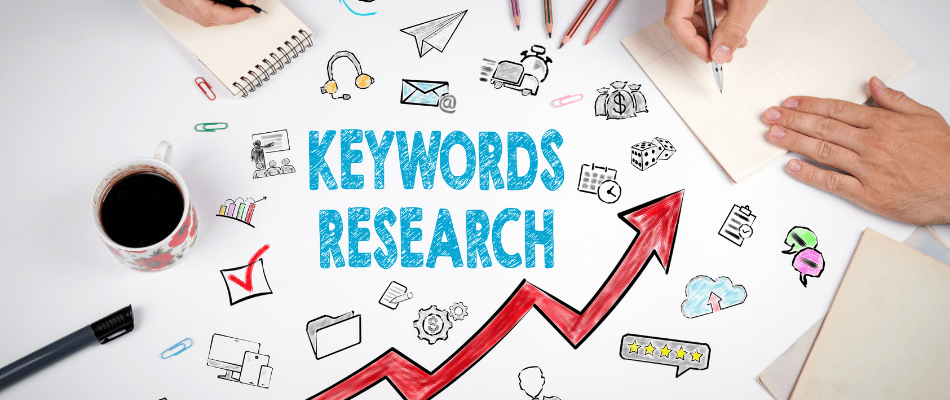 Content Keywords - Keyword research is the difference between success and failure.
Keywords make it possible for people to find your law firms website pages in Google search.
A great SEO agency knows how to do advanced keyword research. Keyword research finds the highest search volume words to use in your content.
Example
Lawyer has a higher search volume than attorney.
Keyword "Lawyer" 165,000 monthly search volume
Keyword "Attorney" 135,000 monthly search volume
Another example
"Domestic Violence" 110,000 monthly search volume
"Domestic Assault" 1,900 monthly search volume
You would rank more often in search result pages using the "Domestic Violence" keyword in the title, meta description, and H1 heading.
When you are adding keywords in your content for your website keep in mind searcher intent.
A high intent keyword example would be "Best criminal defense lawyer near me."
A low intent keyword would be "How much does a criminal defense lawyer make"
Premium Keyword Research software
Free Keyword Research tools available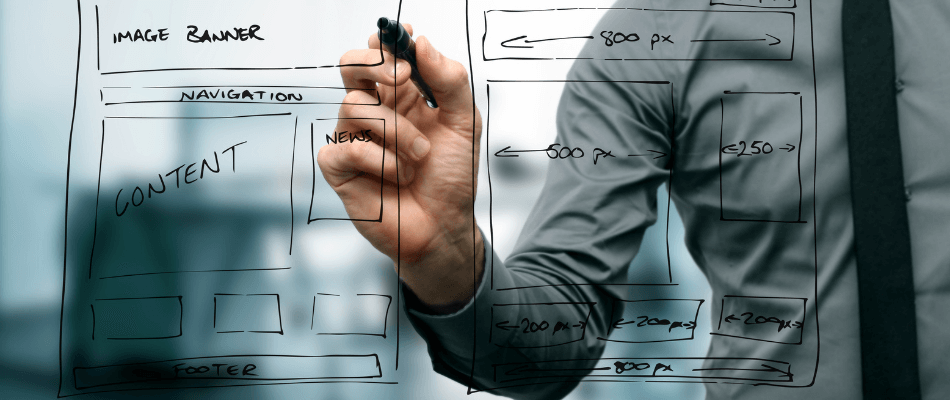 Website Images - Stop the scroll and rise in search engine result pages.
Input your text here! The text element is intended for longform copy that could potentially include multiple paragraphs.
Images can be large files on your website causing slow load time. Slow page loading creates a search penalty.
You can have images of any size and quality without having a large file size.
There are many tools to decrease file sizes of images without loss of quality.
When you decrease the file size your website pages load faster.
There are free resources online that provide image file compression. The website I use most often
There are WordPress plugins available that offer the same service.
These are the two plugins I recommend for image optimization.
Lazy loading WordPress plugins defer images from loading until the website scrolls to that part of the page.
This lets the website page load and becomes usable quickly. The image loading is deferred which speeds up the overall website loading speed.
When posting an image on your website you need to include an ALT text tag.
Alt text stands for alternative text. If your image can not load due to a slow connection or other reasons. The web browser will display the ALT Text instead of the image.
Google's web crawler is very good at understanding what your web page is about. But that said it is still a bot or program. It can not "see" your image so ALT Text also helps Google web crawlers understand the image.
Related SEO Tips: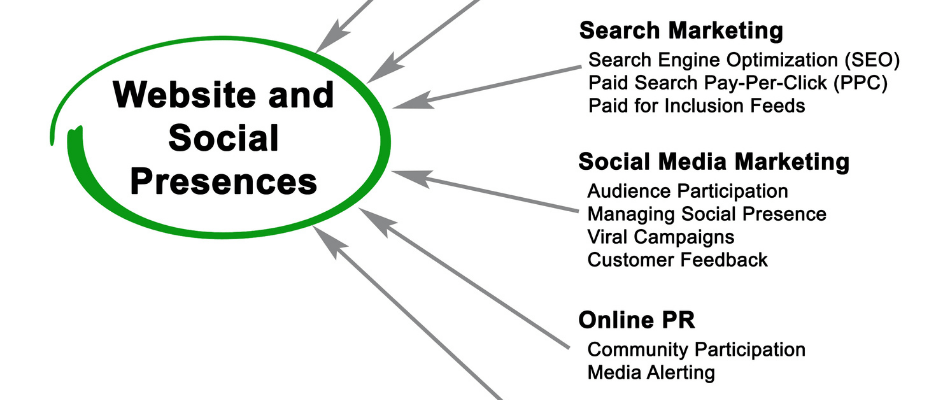 4 Types of Links That Affect Your Law Firms SEO
Why do links matter so much? Google crawls the web by following one link to another. They give a "quality score" to links based on some fairly simple factors. Those factors are
Expertise,
Authoritativeness, and
Trustworthiness.
Google's main agenda is to find websites for brands/businesses that have legitimate expertise, authoritativeness, and trustworthiness and to rank those at the top of search result pages. One way Google decides if your website has more of these factors than your competition is by your website's link profile. There are many types of links for different purposes.
Below, I break down common types of links that have the most SEO impact below.
Internal links, link one website page with other internal pages, images, PDFs, videos, and within specific sections of pages (Jump Links) on your website.
Navigation menus are a prime example of internal links on a website. It is also a good idea to create links within the body text of your website pages. When a page mentions another page's topics it is a good idea to link those keywords. When you create links within the text that's called "Anchor Text".
For example YouTube Marketing 
The link above is to my YouTube Marketing page on this website. The text "YouTube Marketing" is the anchor text. Linking keywords throughout your website helps people and search engines navigate the website providing a better user experience.
Something to watch for are broken links on your website. Broken links are links that have become outdated or dysfunctional for example by linking to deleted pages that no longer exist. Broken links can create a search engine penalty and cause your website to rank lower in search engine page results. You can check for broken links on your website with Broken Link Checker .
External Links are when you cite your sources or statistics in your website page content by linking to an outside website. If your website content contains references, quotes, and/or statistics from other sources you should have external links to those websites. If your website mentions another website you should most likely link to that website. Always consider when you link to another website you are passing your reputation to that website. If you do not wish to pass your reputation to a website see the No Follow Link section below.
Wikipedia articles are very good at doing citing their sources with links and have reaped the benefits by becoming one of the most popular websites in the world.
Inbound links (aka backlinks) are created when another website links back to your website.
Backlinks have always been a top SEO ranking signal. Backlink quality will always be better than quantity.
Receiving one link from a website such as theguardian.com or NYTimes.com are worthy to receive. Whereas innumerable amounts of links from unheard-of blog sites are not worth getting at all.
Links from reputable sources will always have value but SPAM blog networks will get you nothing but a search penalty.
It is possible to purchase links. These links are considered SPAM and you don't want them.
The reason for this is that earned links from credible sources endorse your brand, business, or website content. Earned links are a signal of E.A.T (Expertise, Authoritativeness, Trustworthiness) whereas bought links can be built by anyone regardless of E.A.T
Examples of high-quality links:
You write an article for Forbes including relevant links back to your website within the article content.
You are invited to give your expertise on the local news and they link back to your website.
Google wants your website content and your brand to earn links by shares and references from reputable sources, companies, and people.
When you create content that is referenced by other websites they will likely create a link back to your website.
Places to earn valuable links:
Guest posting on credible websites
Being cited and/or quoted by another website
Local News Websites
National News Websites
Video descriptions (not SPAM videos)
Podcast content (as the guest or host.)
Interviews
Live streams
AVVO profile
Google Local Services Directory
Social profiles
Local directories
There is a great service called HARO.com
Help A Reporter Out
When you sign up they will send you daily emails. This email listed by topic is a collection of reporters needing quotes or information from professionals. This is perfect for lawyers to give their opinion, be published, and possibly receive a link to their website.
From HARO's website:
"HARO provides journalists with a robust database of sources for upcoming stories and daily opportunities for sources to secure valuable media coverage."
Links can also be built on profile pages such as those provided by Google Local Services Directory and other local business directories.
Social profiles also allow you to build links back to your website. These are lower quality because they are so easy and can be accomplished by anyone quickly without any kind of proof of E.A.T
Publishing website Medium.com and YouTube allow you to build links on your profile and by publishing content.
Links you want to avoid building are SPAM links including:
Blog comment links
Blog networks
Widget and infographic embed
Websites with thin, little, or duplicate content
Paid for or bought links
Link exchanges
Low-quality press releases
Forum SPAM
Links can be Follow or No-Follow.
Follow links are links the website owner adds into their content to for attribution or to cite sources. Follow links are controlled by the actual website owner and pass reputation.
The most common No-Follow link are links built by users on websites such as social media platforms or in forums. The link was not created by the owner of the website. The link was created by a user of the website. The website sets all of these links as No Follow. The website owner can not control the quality of links so all links are set to No Follow.
No-Follow links were previously said to have no SEO value. In 2020 Google stated they would use No Follow links as a ranking signal. Google did not say what kind of signal or how they were ranking the No Follow links. My best guess is that Google has a way of ranking viral social media content creators or industry influencers. Google could be matching social media posts to established brands and creating some kind of "clout score".
No Follow links do pass referral traffic to your website so they still have value. Do not focus on building No Follow links for SEO purposes.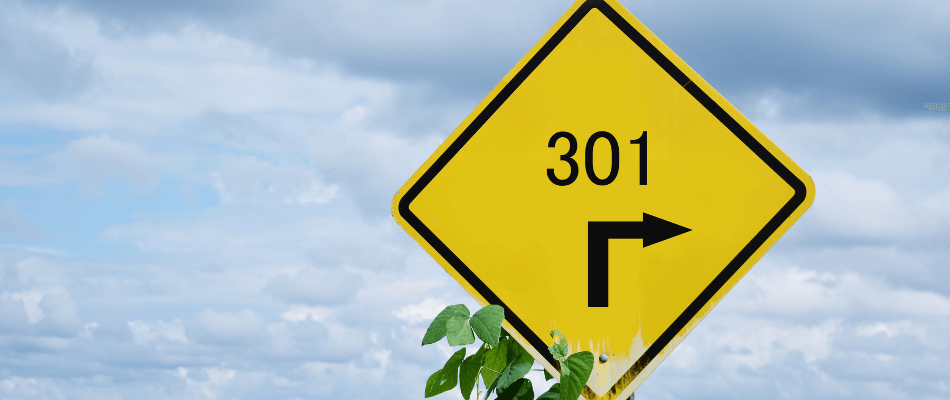 Website Page & Posts Redirects - Fixing dead ends before they stop you.
Redirects are essentially forwarding commands. It is typically used for
Forward an old website to a new website.
Forward an old website page to a new website page.
If you have an old website domain (i.e. www.youroldwebsite.com) and decide to re-brand with a new domain name (www.yournewwebsite.com) you would use a redirect. The redirect would automatically send people that use the old website name to the new website.
If you have links throughout the internet and you want them forwarded to a new website. Redirecting the old domain name to the new name would give you the desired result.
Example
oldwebsite.com (Redirect) automatically forwards to newwebsite.com
If a website user visits the old website name or link they will be automatically redirected to the new website.
You can also do this for individual pages on a website.
website.com/old-page (redirect 301) to website.com/new page.
If your website has duplicate content and you want to merge one page with another you would also use a redirect.
A plugin for redirects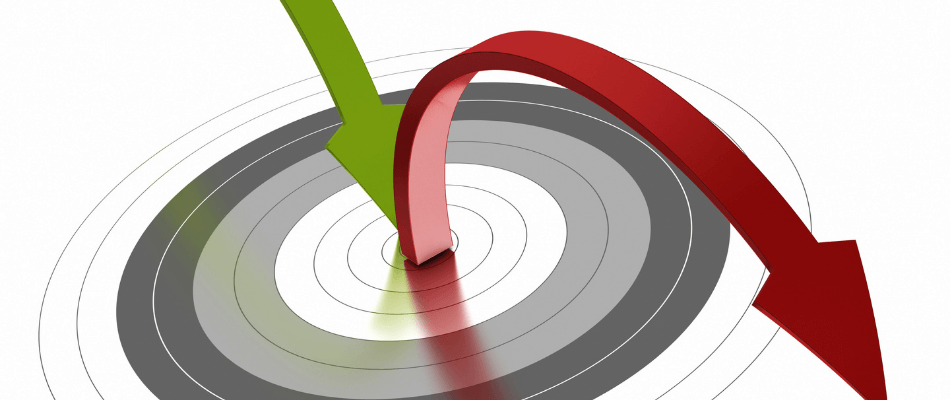 Bounce Rate - decrease this negative SEO signal or lose position in search result pages.
Google Search Engine Result Pages aka SERPs, should list websites that match the user search intent. If a searcher clicks a listing in Google SERPs that does not match their search intent they will use the back browser button to return to Google SERP and continue searching.
This is called "Bounce Rate". The higher your Bounce Rate percentage the lower your rankings.
Google recognizes Bounce as searchers not finding what they are looking for. Google succeeds off their reputation of returning perfect results for the searchers' intent. If searchers bounce from websites Google's reputation will suffer. Having to scroll through search result pages for what a searcher is looking for is not great user experience.
There are multiple factors that come together to create a great user experience.
Google's reputation is built on offering up the perfect answer to a client's questions/problems relevant to where they are in their "buyer journey".
If your website Bounce Rate is too high Google perceives that as a bad user experience. Google will demote your website in its search result pages.
Researching through trial and error strategies over time revels to a good SEO agency what best practices are that decrease bounce rate, therefore, creating a better user experience.
Bounce Rate is the percentage of website visitors that use the back browser to return to the Google search result page.
This signals the website visitor did not find what they were looking for on your website.
The higher this percentage the more likely your website will be demoted in Google search result pages.
Google Analytics will track Bounce Rate if you have the tracking code installed.
Dwell Time - Increase this and increase new client leads.
Dwell time is the length of time a person spends looking at a web page after they've clicked a link on a Google search result page, but before clicking back to the Google search results page.
The higher the dwell time the lower your bounce rate. This signals Google the searchers have found the information they are looking for.
Sliders - Get rid of it. Slow and not good for mobile.
When desktop use was dominant sliders were often used.
Now that mobile is at least 50% of websites sliders have become obsolete.
There are a few reasons for this:
Sliders are large programs that take too much time to load.
Most people are not patient enough to wait for slide 2.
Sliders are obsolete due to having less utility for what you have to give up in page load speed.
I don't believe there is any good reason to use a slider on law firm websites.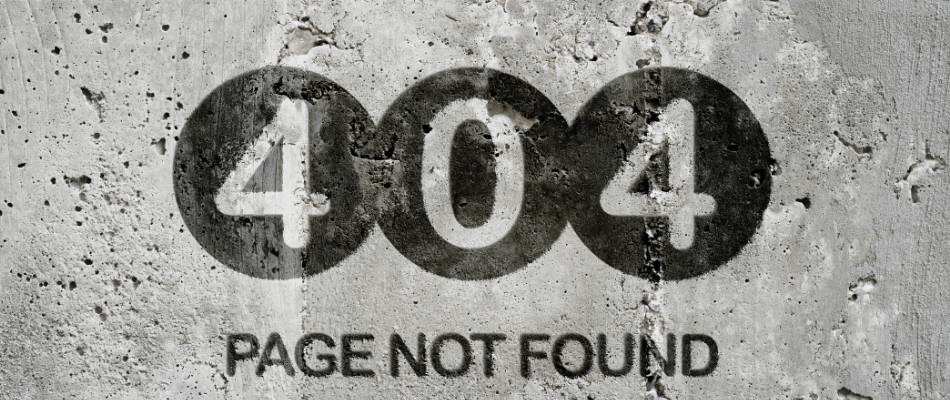 Website Errors that cause search penalties - Avoid these for more website traffic.
Poor Mobile User Experience
Mobile use has surpassed desktop. Google prefers your website to be built mobile-first. Your website should fit all device screens properly. The content should not exceed screen size. The clickable elements should be spaced properly and not overlap.
Urls aka page names in the browser bar. Should be properly structured. Avoid underscores between words. Only use as many descriptive words as needed.
Example of correct use: www.websitename.com/criminal-defense/arson-charges
Missing / 404 Pages are pages that no longer exist when a user follows a link they run into a dead end. You want to avoid deleting pages without redirecting those pages to an appropriate existing page. Links that lead to errors create a poor user experience.
Broken links will lead users to nonexistent pages or websites. If these are internal links they may lead to 404 pages. If they point to another website that no longer exists or a specific page on an external no longer exists your contributing to poor user experience.
Duplicate content is typically two pages on your website that serve the same purpose or cover the same topic. This can be confusing for search engines and users. All relative information should be on the canonical page. This is also referred to as website cannibalization.
Scraped content is when you copy content from another website and paste it directly on your own. Not only is plagiarism illegal it's highly unethical to take someone else hard work.
Thin content is when you have a page that has very little content covering the topic. If you write a 250-word page but your competitor writes 2,500 words at a similar quality you will not rank higher than the competitor. If Google can find high-quality very in-depth content on a topic they will naturally rank those pages higher than yours.
H1 is the #1 heading for each page. It is the main topic at the top of each page. The supporting information below should be structured as an outline.
H1 - Main Topic.
H2 - Secondary topic supporting the main topic.
H3 - Supporting topic for the secondary topic.
Website support H1, H2, H3, H4, H5, H6
H1 is the most important heading and H6 being the least important heading.
In between headings should be Paragraph text describing each heading.
SPAM backlinks are typically built or bought and not earned. Built links can often be found in forums or comment sections on websites.
Hidden text is an old Black Hat SEO tactic. Website designers would unnatural keywords on a website page and hide it by making the text the same color as the background. This doesn't work and will result in a search penalty.
White Hat SEO - The way to grow with every algorithm update
White-hat SEO refers to strategies that conform search engine guidelines and do not violate terms of service.
White-hat avoids all forms of SPAM.
Black Hat SEO - Avoid companies that do this unless you want penalized by search engines.
Black-Hat SEO is generally methods that involve using SPAM.
Some Black-Hat methods include:
Stuffing keywords on your website pages in the hopes of ranking for them.

Text too small to read
Text the same color as the background
Text added that doesn't make sense or adds filler to content.

Purchased links from networks.
Private Blog Networks just for ranking.
Forum and comment SPAM.
Bait and switch website pages.
If you need help with your law firm marketing.
Contact me with the form below.