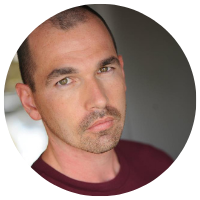 My first job in online marketing was in 2013. I was a salesman for the company with the responsibility of onboarding new companies.
During this time, I would work face to face with local business owners, learn their biggest problems, and creating online marketing plans to solve them.
While at this job I studied online marketing and started my own business in 2014.
I didn't set out to help attorneys but when I started working for my first client Greg Watt a Kansa City Criminal Defense Lawyer we got such good results one referral led to another.
As time went on I realized to truly serve a law firm I had to understand the industry instead and out.
Over the years I have turned down every job offer outside the legal industry. If I am going to do the best I can do I have to stay within my wheelhouse. For the past 6 years, I have worked exclusively for lawyers creating online marketing strategies that turn google searches into website traffic and then into new client leads.
Contact me at Contact@chrislancaster.com