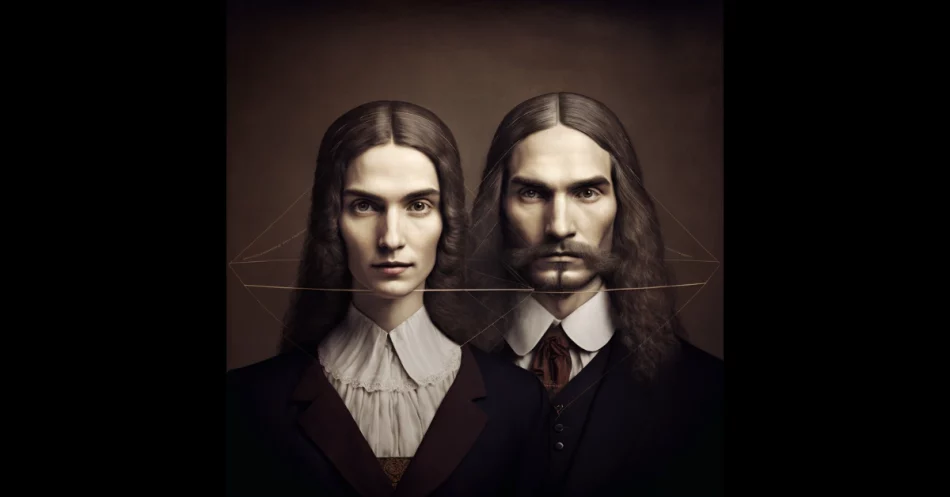 Unlock the Power of February: Tips and Tricks for Marketing Your Law Firm
For attorneys, February presents a unique opportunity to connect with potential clients and build brand awareness. With Valentine's Day and Presidents Day, there are a few holidays that can be leveraged in your law firm's online marketing and advertising strategy. Additionally, February is also Black History Month and American Heart Month, which can be used as a theme for your marketing and branding efforts.
1. Recognizing Black History Month
February is Black History Month, a time to recognize and honor the contributions of African Americans in the United States.
Use this opportunity to showcase your firm's commitment to diversity and inclusion by creating blog posts or social media posts that highlight the contributions of African American attorneys in the legal field.
This could include sharing information about notable African American attorneys, discussing the importance of diversity in the legal profession, and highlighting the ways in which your firm is working to promote diversity and inclusion.
By taking an active role in recognizing and promoting diversity during Black History Month, your firm can demonstrate its commitment to inclusivity and build stronger relationships with potential clients from diverse backgrounds.
I feel I need to add a disclaimer that attorneys will most likely already know. Posting or talking about Black History Month should come from the heart and not as a marketing strategy. If attorneys do not believe or care about the things they are posting it will come across as disingenuous and most likely do more harm than good.
2. Leverage Valentine's Day
Valentine's Day is a holiday that can be leveraged in your marketing strategy. Use it to showcase your firm's expertise in family law. Create blog posts or social media posts that offer advice on issues related to divorce, child custody, and alimony. These posts can be in the form of tips, guides, or even a Q&A session.
You can also use Valentine's Day as an opportunity to offer a special promotion for new clients. For example, you could offer a discounted initial consultation for couples who schedule an appointment before the end of February. By doing this, you'll be able to attract new clients who are looking for help with family law issues and also build your brand awareness.
3. Leverage Presidents Day
Presidents Day is a great opportunity to highlight your firm's experience in constitutional law and government regulations. Create blog posts or social media posts that offer information on important legal issues related to the Constitution and government regulations. This could include discussing current legal challenges to government policies, explaining the rights and responsibilities of citizens under the Constitution, or providing information on the legal process for challenging government actions
Additionally, you could create a social media contest where people can win a consultation with your firm by answering questions about the Constitution or government regulations. This will not only make your firm's expertise known to the public but also increase engagement and brand awareness.
4. Leverage American Heart Month
American Heart Month is an opportunity to use as a theme for your marketing efforts. Create blog posts or social media posts that focus on the importance of heart health and the legal issues that may arise from heart-related illnesses.
This could include discussing issues related to disability and life insurance, as well as the legal rights of patients with heart conditions.
Also, you could create an educational video or infographics that explain in simple terms the potential legal issues surrounding heart health. This can be especially useful for helping to educate and inform the public about the legal protections and resources that are available to them.
Additionally, you could reach out to local hospitals, clinics, and health organizations to see if they would be interested in partnering with your firm to provide legal information and resources to patients with heart conditions. This will not only help you to position your firm as an expert in this area, but also increase your brand's visibility and credibility among the health community.
5. Utilize the power of video
Video is a powerful tool for connecting with potential clients and building brand awareness. Create a series of short videos that offer legal advice and information on relevant topics. These videos can be in the form of a "how-to" guide, a Q&A session, or even a testimonial from a satisfied client. Share these videos on your website and social media platforms. This will not only help you to position your firm as an expert in your field, but also make it more convenient for potential clients to learn about your services.
Additionally, you could also use video marketing to reach out to your target audience on video platforms like Youtube, Vimeo, TikTok, etc. This could help you to expand your reach, increase brand awareness and attract new clients.
It is important to make sure that the videos are well-produced and professionally edited, as this will help to establish your firm's credibility and authority.
Remember to optimize the videos for search engines by including relevant keywords and meta-data, and to make sure that the videos are easily shareable across multiple platforms. This will help to increase the visibility of your firm's videos and make it more likely that they will be seen by potential clients.
Article Written By Chris Lancaster
Chris Lancaster is a seasoned digital marketing expert with a passion for helping law firms acquire and retain clients. He has been providing his expertise in this field since 2014, and he is committed to building long-term partnerships with the law firms he works with. In fact, he still works with his very first law firm client from 2014. On average, Chris has worked with law firms for an impressive 4.5 years. His portfolio of successful projects includes partnering with The Watt Law Firm, Rivera Law, LLC, Krupp Law Firm, and many others.
If you need help with your law firm marketing.
Contact me with the form below.